Trucking Logo Cookies (Glossy White)
#2791
Drive up profits in the new year by sending your clients the Trucking Logo Cookies Christmas Card. Printed on glossy card stock, the 5" x 7" Trucking Logo Cookies Christmas Card features a cookie print with one cookie shaped like a truck and one cookie designated for your company name and logo. Perfect for truckers and trucking companies of all types, this card is fully customizable, allowing you to add a unique message, add your own artwork, and choose your own colors and fonts. To customize your cards, simply upload your logo and we'll get started. If you prefer to see this card before you buy, request a free sample now!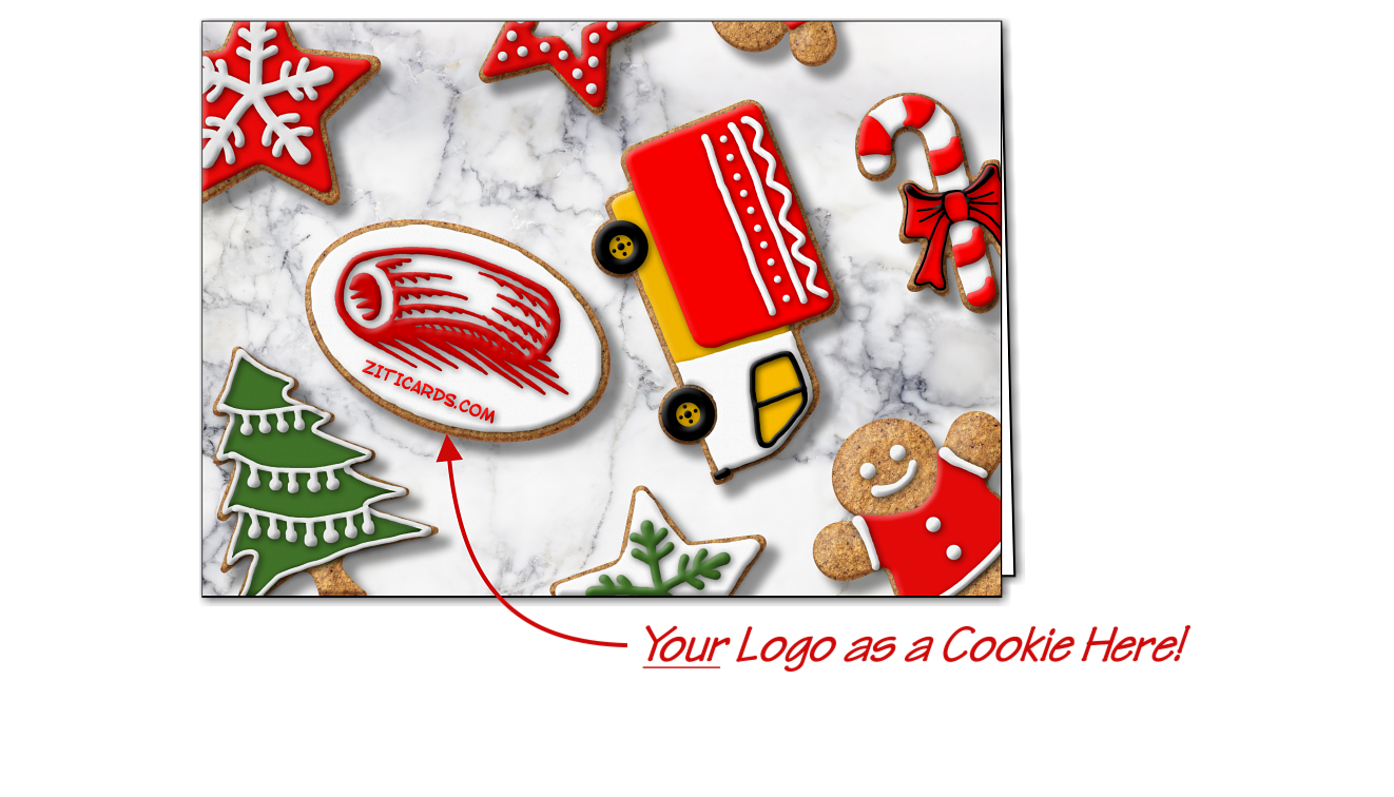 | Quantity | | Price Per Card |
| --- | --- | --- |
Your Logo as a Christmas Cookie
Our artists can create an illustration of a Christmas cookie in the form of your logo!
Cost: $ (special price!)
Simply upload your logo and we'll get started right away.
We will send a PDF proof by email after your order is placed.
We will not print your cards until after you approve the proof.
Click "personalize" to customize the inside of your card and envelopes.